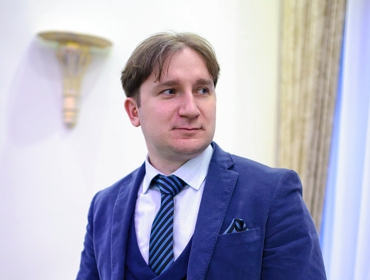 lawyer in Russia
Select language:

AVAUR is a successful Russian law office located in Saint Petersburg.
Founded in 2013, the firm provides services in all economic areas of law, including commercial dispute resolution in Russia and abroad, corporate law, antitrust practice, bankruptcy, and defense in administrative and criminal cases.
The head of the office is lawyer Ilia Mordovin. He has three higher educations, a master's degree in law with first-class honors.
Since 2019, he has been an attorney at the St. Petersburg chamber of Lawyers (reg.  No. 78/7585).
He has been engaged in legal consulting since 2013. During this time, he has accumulated extensive experience in various sectors of the economy: trade, industry, construction, transport, and others. He has expertise in economics, finances and information technologies. He has experience in conducting cases in courts of all instances in most regions of Russia, including in higher courts.
If you need help from a lawyer or an expert in Russia, please call us right now: +7 (812) 649-16-01

AVAUR est un cabinet d'avocats Russe à succès situé à Saint-Pétersbourg.
Fondé en 2013, le cabinet fournit des services dans tous les domaines économiques du droit, y compris le règlement des litiges commerciaux en Russie et à l'étranger, le droit des Sociétés, la pratique antitrust, la faillite et la défense dans les affaires administratives et pénales.
Le chef du cabinet est l'avocat Ilia Mordovin. Il a deux études supérieures, une maîtrise en droit avec des honneurs de première classe.
Depuis 2019, il est avocat À La Chambre des avocats de Saint-Pétersbourg (reg. No 78/7585).
Il est engagé dans le conseil juridique depuis 2013. Pendant ce temps, il a accumulé une vaste expérience dans divers secteurs de l'économie: Commerce, Industrie, construction, transport, et d'autres. Il possède une expertise en économie, finances et technologies de l'information. Il a de l'expérience dans la conduite d'affaires devant les tribunaux de toutes les instances dans la plupart des régions de Russie, y compris dans les tribunaux supérieurs.
Si vous avez besoin d'aide d'un avocat ou d'un expert en Russie, appelez-nous dès maintenant: +7 (812) 649-16-01

AVAUR ist eine erfolgreiche russische Kanzlei mit Sitz in Sankt Petersburg.
Gegründet im Jahr 2013, bietet die Kanzlei Dienstleistungen in allen Wirtschaftsbereichen des rechts, einschließlich handelsstreitlösung in Russland und im Ausland, Gesellschaftsrecht, Kartellrecht, Konkurs und Verteidigung in Verwaltungs-und Strafsachen.
Der Leiter der Kanzlei ist Rechtsanwalt Ilia Mordovin. Er hat zwei höhere Schulen, einen master-Abschluss in Recht mit erstklassigen Auszeichnungen.
Seit 2019 ist er Rechtsanwalt bei der Rechtsanwaltskammer St. Petersburg (reg. Nr. 78/7585).
Seit 2013 ist er in der Rechtsberatung tätig. Während dieser Zeit hat er umfangreiche Erfahrungen in verschiedenen Sektoren der Wirtschaft gesammelt: Handel, Industrie, Bau, transport und andere. Er verfügt über expertise in Wirtschaft, Finanzen und Informationstechnologien. Er hat Erfahrung in der Durchführung von Fällen in Gerichten aller Instanzen in den meisten Regionen Russlands, auch in höheren Gerichten.
Wenn Sie Hilfe von einem Anwalt oder einem Experten in Russland benötigen, rufen Sie uns bitte an: +7 (812) 649-16-01

AVAUR es un exitoso bufete de abogados ruso ubicado en San Petersburgo. 
Fundada en 2013, la firma presta servicios en todas las áreas económicas del derecho, incluida la resolución de disputas comerciales en Rusia y en el extranjero, el derecho corporativo, la práctica antimonopolio, la quiebra y la defensa en casos administrativos y penales.
El jefe de la firma es la abogada Ilia Mordovin. Tiene dos estudios superiores, una maestría en derecho con honores de primera clase.
Desde 2019, ha sido abogado en la Cámara de Abogados de San Petersburgo (reg. Nº 78/7585).
Se ha dedicado a la consultoría legal desde 2013. Durante este tiempo, ha acumulado una amplia experiencia en diversos sectores de la economía: comercio, industria, construcción, transporte y otros. Tiene experiencia en economía, finanzas y tecnologías de la información. Tiene experiencia en la realización de casos en tribunales de todas las instancias en la mayoría de las regiones de Rusia, incluso en tribunales superiores.

Si necesita ayuda de un abogado o un experto en Rusia, llámenos ahora mismo: +7 (812) 649-16-01

AVAUR是一家成功的俄罗斯律师事务所位于圣彼得堡。
该公司成立于2013年,在俄罗斯和国外的所有经济领域提供法律服务,包括商业争议解决,公司法,反垄断法,破产和行政和刑事辩护。
该公司的负责人是律师伊利亚Mordovin。 他有两个高等教育,一个法学硕士学位,一流的荣誉。
自2019年以来,他一直是圣彼得堡律师协会的律师(reg. 第78/7585号)。
自2013年以来,他一直参与法律咨询。 在此期间,他在经济的各个领域积累了丰富的经验:贸易,工业,建筑,交通等。 他在经济,金融和信息技术方面拥有专业知识。 他在俄罗斯大部分地区的所有案件都有经验,包括在高等法院进行的案件。